… as we disperse across the country…
Our 68′ sculptural junk raft is standing atop cinder blocks in Andalusia, Illinois.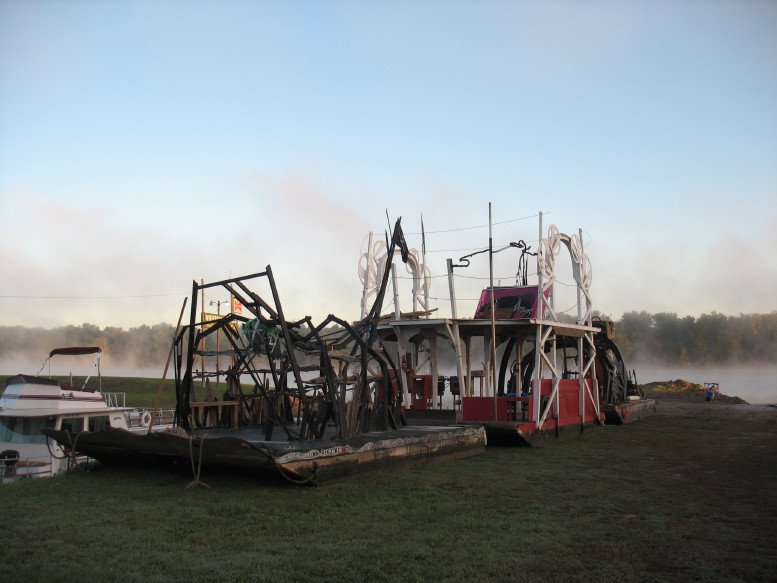 We could write six pages of thanks yous to the people of the Quad Cities & Andalusia.
Thank you all so much for your help, generosity & friendliness in what could have been a scary, daunting & even impossible endeavor.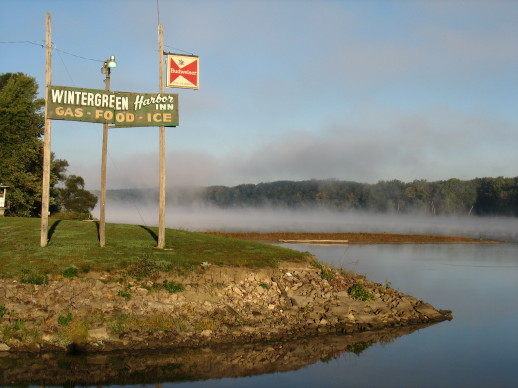 In the days before we successfully dry docked our beast of a boat there were a few stories that call for report…
***
After several days of truck runs to the dump, the Salvation Army & Ian's barn, we were ready to make the final push to Ducky's.
20 minutes before our launch, winds kicked up on the river making our escape impossible.
That afternoon we hit the town of Rock Island en masse for some decompression & coffee at the Cafe.
We also discovered a treasure trove of costumery outside of a thrift store. In a whirlwind of blouses, bloomers & polyester we crafted an unparralleled fashion show for ourselves and then the police. We were polite and good looking, though, and since we cleaned up when we were done, there was no harm or tickets.
***
Arriving at Ducky's Lagoon was indescribable.
Some of us were buckling down for days of fruitless pulling and grunting to even attempt at retrieving our raft from the clutches of the Ol' Missip'.
Though the accelerator cable on Ian's truck broke after the first raft, there were no other hitches.
We worked into the night with the help of Roger, the owner of Ducky's, & his truck.
All the rafts came up with relative ease and now are butted against each other the same as they sat in the water.
Looking beautiful and dry.
Awaiting our return in the Spring.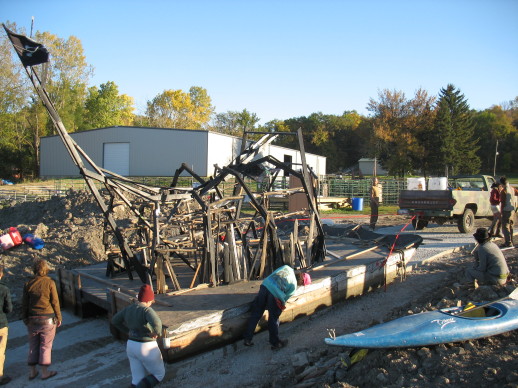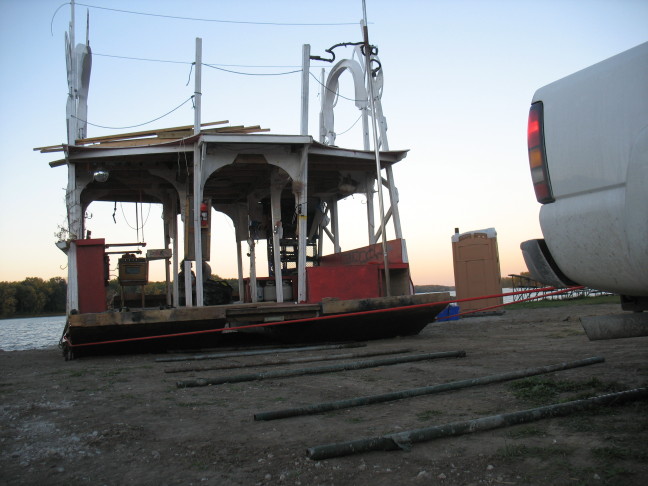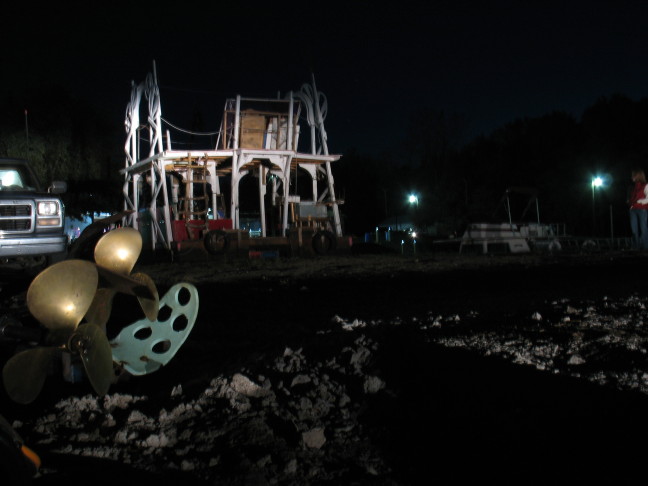 ***
Vicky & Roger treated us to a free fried meal from the Ducky's Lagoon grill and we all gorged (almost embarrassingly) on onion rings, chicken wings and fried mac 'n cheese. Then danced the excitement off late into the night with the locals, zipping between their legs & limbo-ing on a battey powered cart built into beer cooler…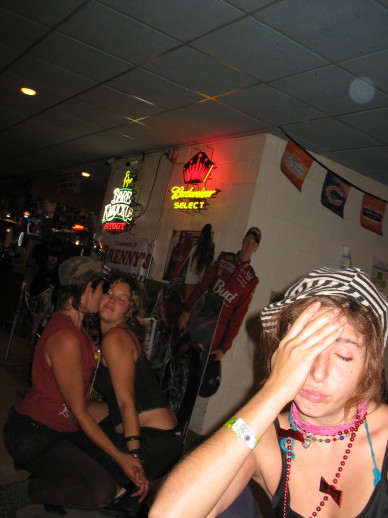 After sleeping in the enormous, insulated & darker-than-dark boat hangar, we woke at dawn (some of us) and worked non-stop until the boat had been stripped and Spark had lifted it up on cinder blocks using car jacks from people eating lunch at Ducky's.
It felt really good to work toward the goal of putting the raft to bed.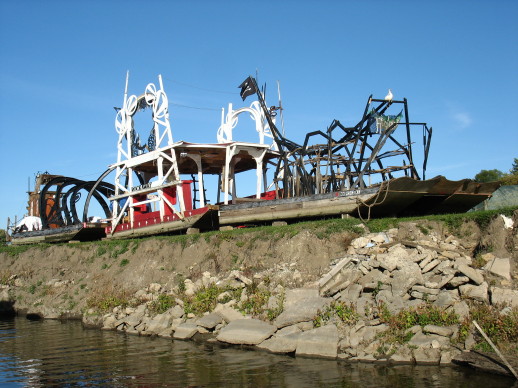 ***
Our crew has split like seeds off a dandelion stem…
Some by thumb, freight train, bus, plane and others remain in Rock Island taking their time to decide what will happen next in their own adventure.
Some of us look toward California, others the Northeast.
And then there is Kristina's Door Raft, built from the scrap of the Good Ship Impossible's tow rafts, which is going to continue on the Mississippi with several of our crew aboard.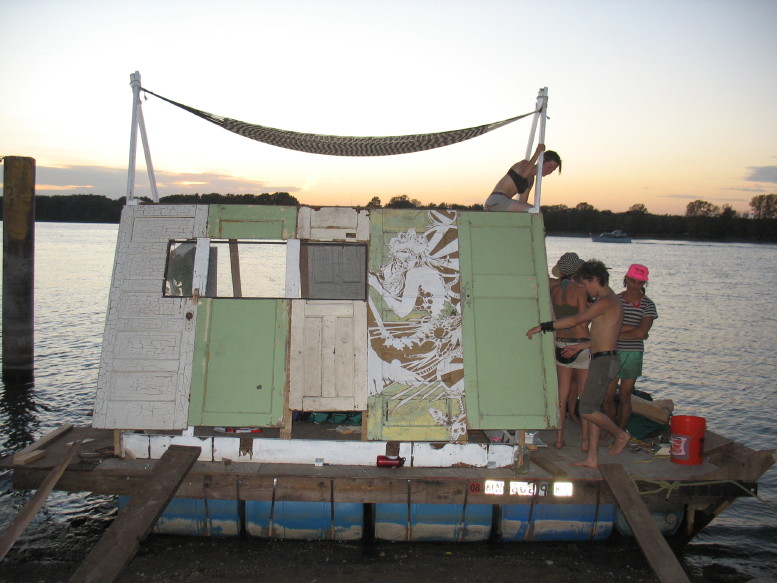 This story isn't over…