These photos are from the last few chapters of 500 Fingers in the Soup
(aka the Miss Rockaway Armada's 2006 Invasion…)
Kristina & Stephen.
Our friends and co-conspirators.
Stephen is an amazing barker and crowd riler.
Kristina is the backbone of the Door Raft, the auxiliary craft that lives on.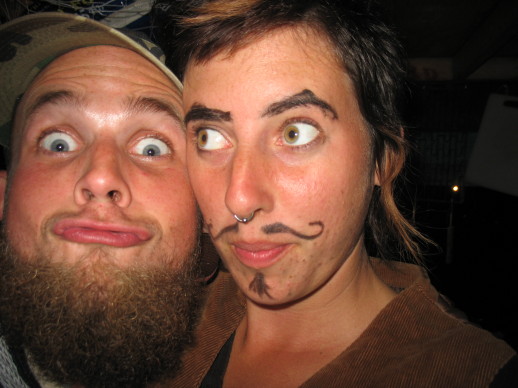 ***
the Bow & Front Fish Skeleton after a deep cleaning…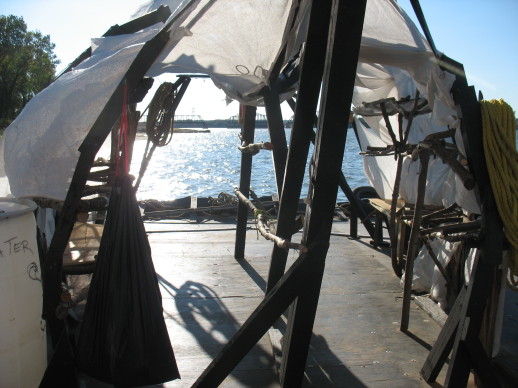 ***
Harrison
"…and now the man who lives inside the explosion & the biggest little rascal we know…"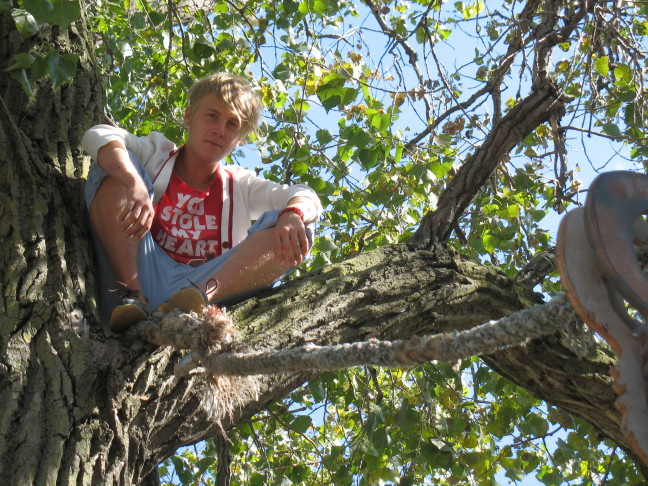 ***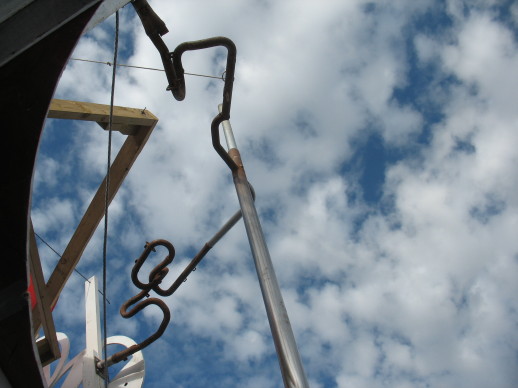 ***
Marshall LaCount.
Nick Bindbeutel.
Mississippi Queens.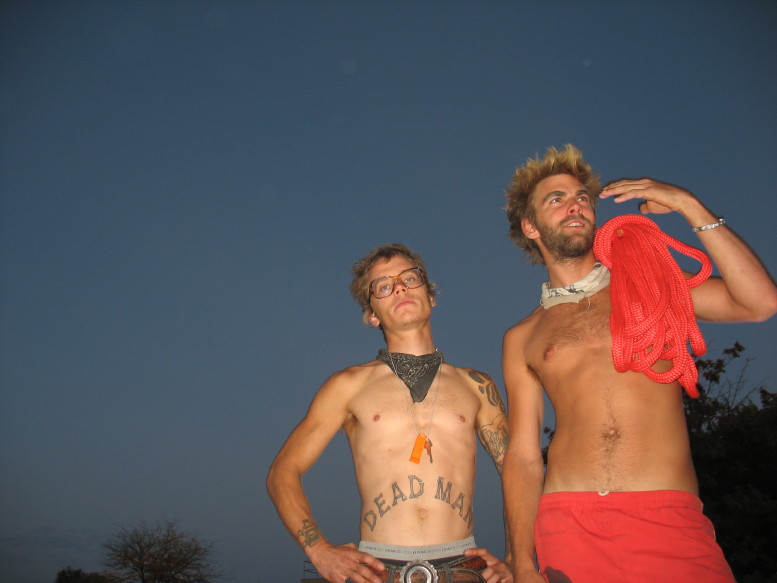 ***
We became known on the river as the… ahem… Naked People.
When it got too chilled to roll nude we made it a point to wear costumes.
This is outside of the Quad Cities on one of our last moments underway.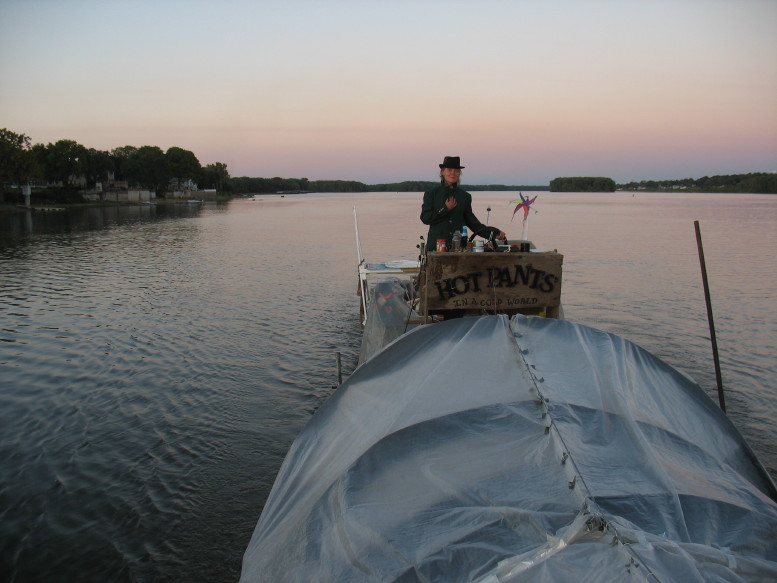 ***
there are more… we'll be setting up a flickr page or something and we're sure individual crew members will do the same, some already have…
xo