During the summer of 2006 we invited people into our story booth to share stories about their lives along the Mississippi. Below is a small sample of the stories we collected.
Click on the red and orange dots below to listen to stories.
Special thanks to Mark Hall & Sharon (pictured below) for the boat donation!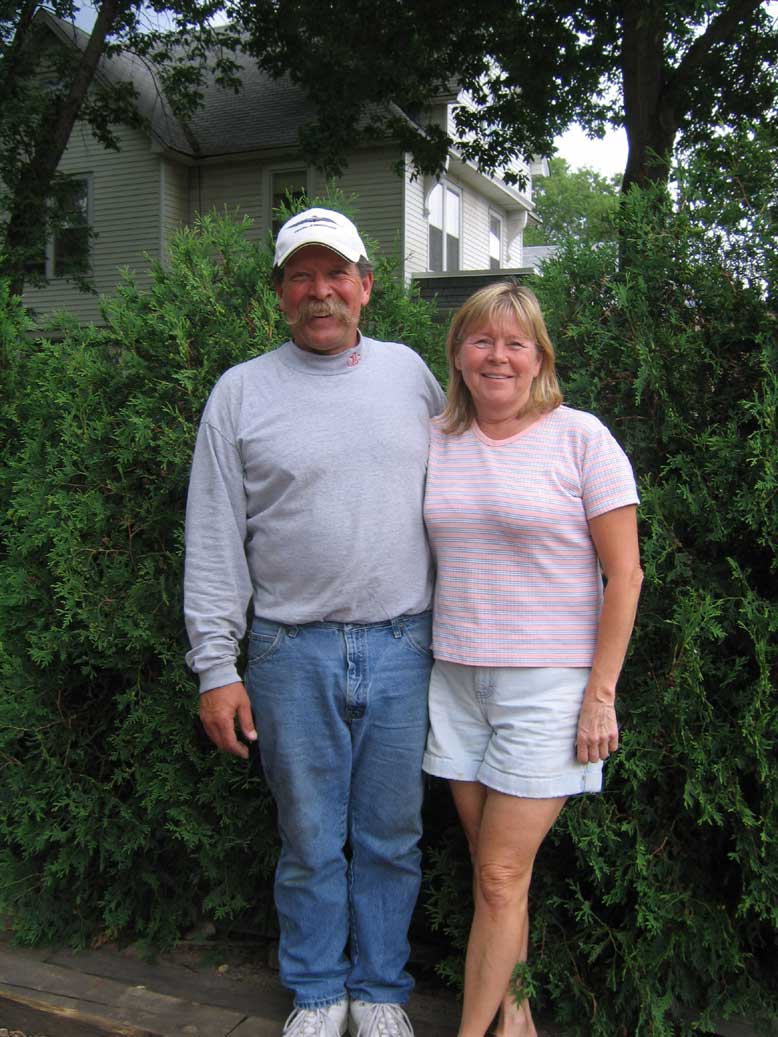 Special thanks to the wonderful A to Z motors in Osseo, MN who have really fantastic plug and go solar panels in stock. These things are amazing and have made the Storyboat solar powered!