We've found a home for the winter!
Ducky's Lagoon of Andalusia, Illinois is donating us a treelined corner of their five acre waterfront. Vicky & Roger, the kind proprietors, barely batted an eye and didn't seem to realize how enormous a gift it is to allow us free dry docking. www.duckyslagoon.com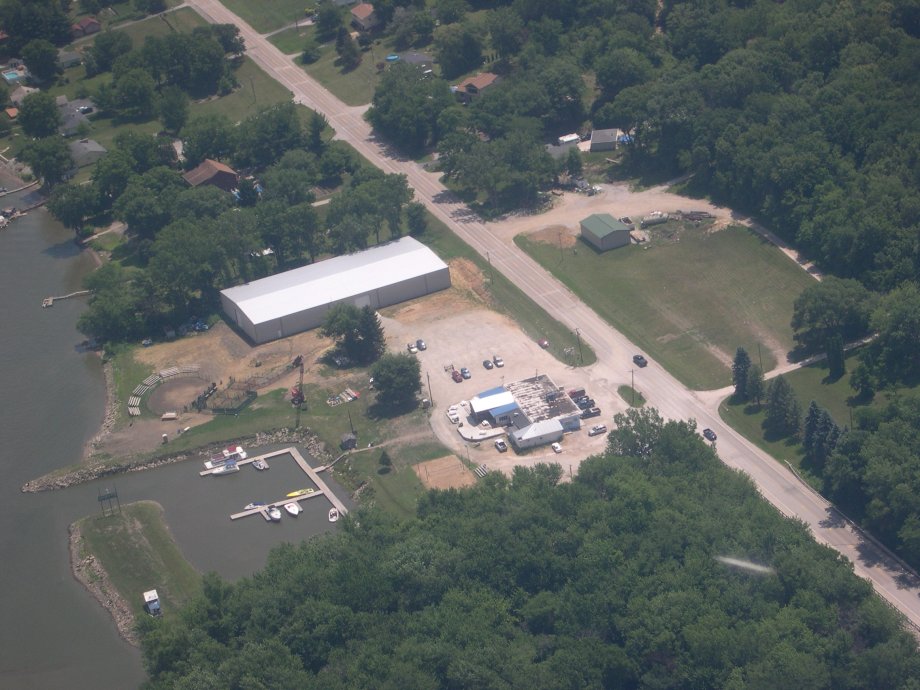 (photo: amber and alex via ducky's)

We make the move tomorrow.
For the past two days we've been evacuating all the junk & treasure that's accumulated over the past two months on the river.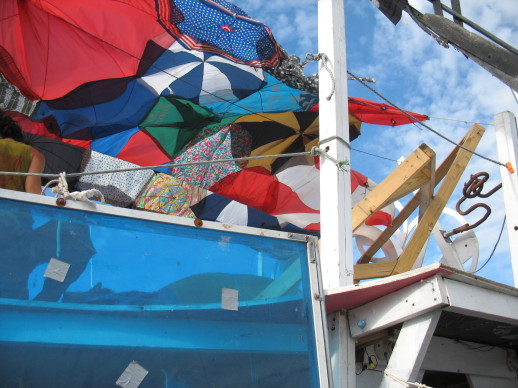 Ian, the farm angel, is letting us store a small mountain in one of his barns.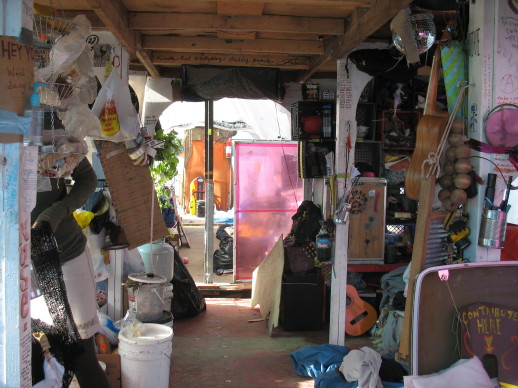 Another kind-heart Dennis, appeared on our boat one morning at 7am wishing to photograph us each individually and talking all of our ears off for hours with stories trimmed in names you'll surely recognize. He kidnapped our laundry & fed us wine on his spacious front porch as we each were treated to bubble baths and pizza. We've also been given the use of his old Dodge Ram which has allowed us all the dump, recycling & Salvation Army runs we need.
Paco of the Rock Island Boat Club has let us camp behind their bar while we are working on the raft. We have a comfortable tent compound tucked out of view, allowing us much more room to work on the boat without of heaps of personal belongings and bedding.
***
Marshall's birthday broke up the intensity of clearing the boat.
We all ate chocolate. We all went swimming.
***
The Harvest Festival was hot and interesting. We petted goats. Brandy painted dozens of faces. Ellery & Spark used the Amish washing machine system to really wash their clothes. Zoe taught slackrope in a gazebo. We ate kettle corn & conversed with all sorts of people from the area.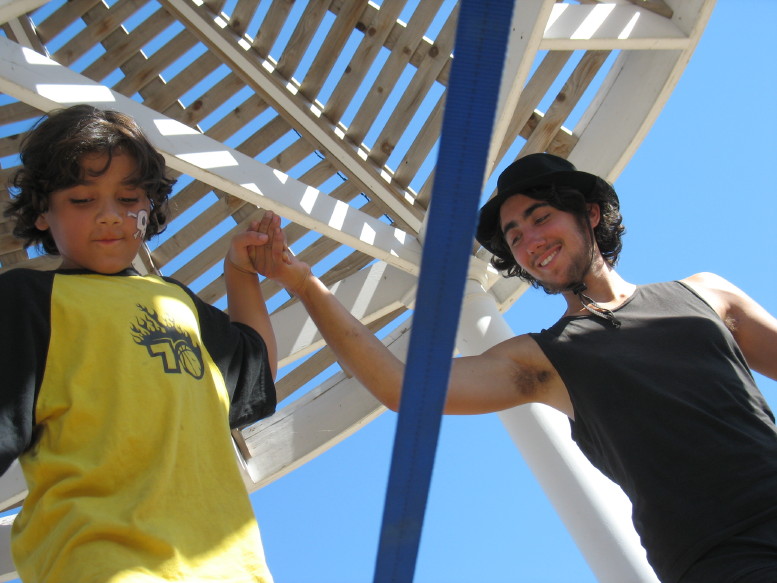 ***
Our final performance was unlike any previous. Lots of interaction with the crowd. Harrison got them slow-dancing with his 50's love songs mash-up. Brandy and Annabelle crafted a skit in which cake was smooshed & booties were shook. Afterward, we were accosted en masse in costume and swept off to a mansion in the hills where we were fed cream cheese dips and let loose to explore the meticulous four floors as we pleased.
We have been treated so well here.
We are lucky to get to return to this community in the Spring.
(thanks to scott h. for photos from our time in quad cities)