We arrived in La Crosse in the evening and tied up at a beach not far from town. The next morning we woke up early. Ellery went out to into the woods to pick wild greens at 8:00am and came back… with a Ninja!!! Not just any Ninja, but a Ninja with a 40oz of malt liquor! At 8am! In the woods! Then we found out that his name was Pete and that he's a super nice guy and a bouncer at the punk rock club in town, where he'd been working all night. Whoa. Anyway we hung out with Pete (post-ninja) while in La Crosse and he helped us out a bunch.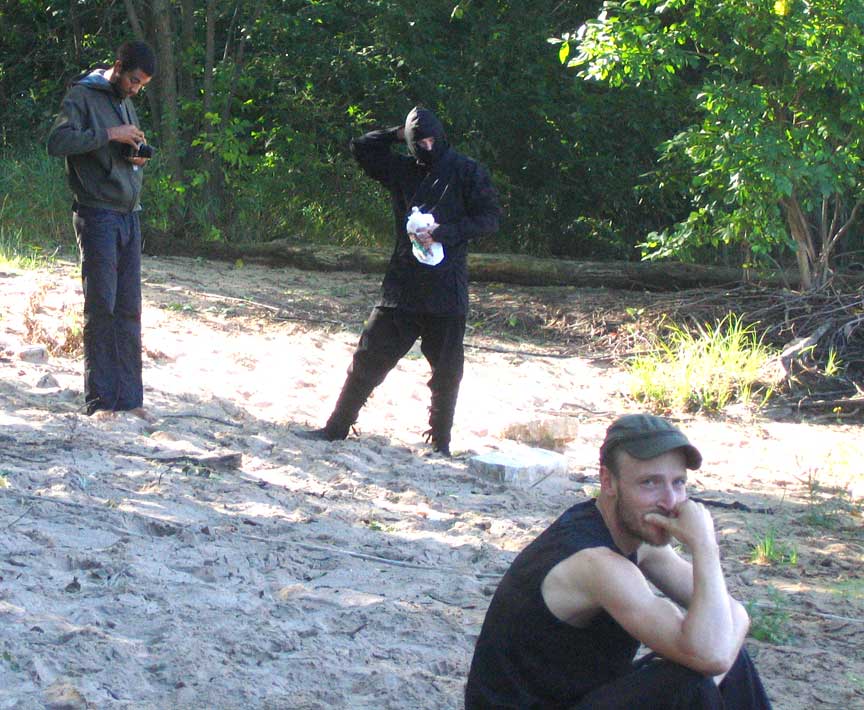 Santiago photographs Ninja Pete while George is stupefied
That day we had a dress rehearsal of the story of miss rockaway before heading off to do a parade through town and hand out flyers.

callie does makeup for chloe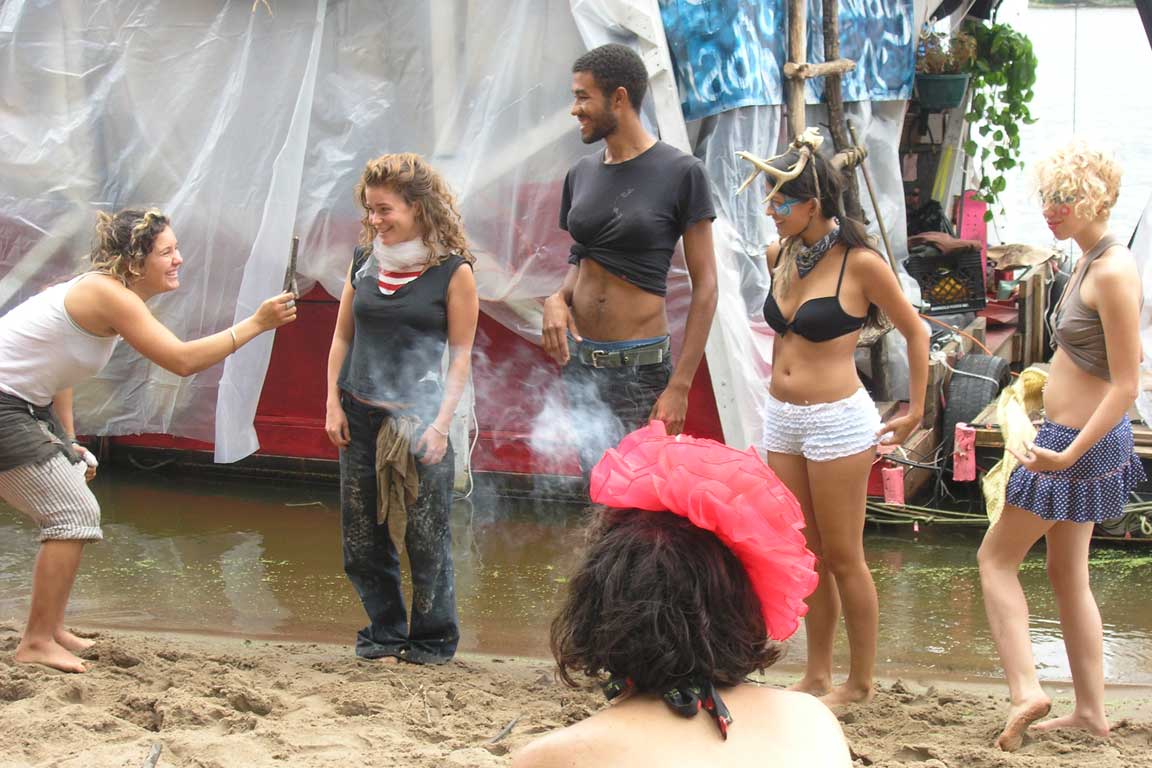 miss rockaway 'beauty queens'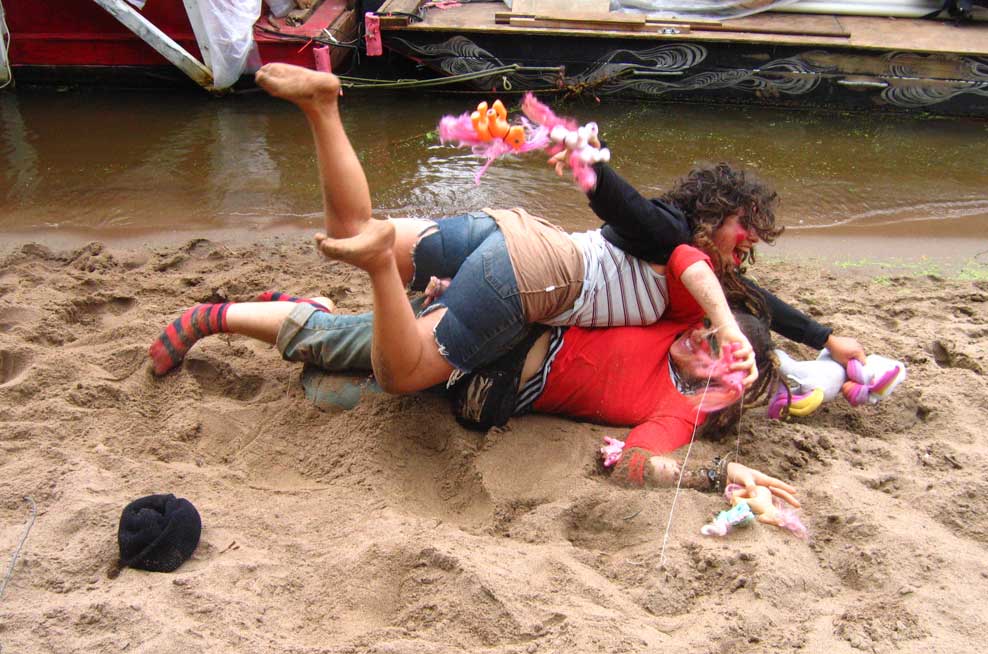 hannah and ariel are 'too many children'
The next day we pulled up to the levee in town to set up workshops and hang out in La Crosse.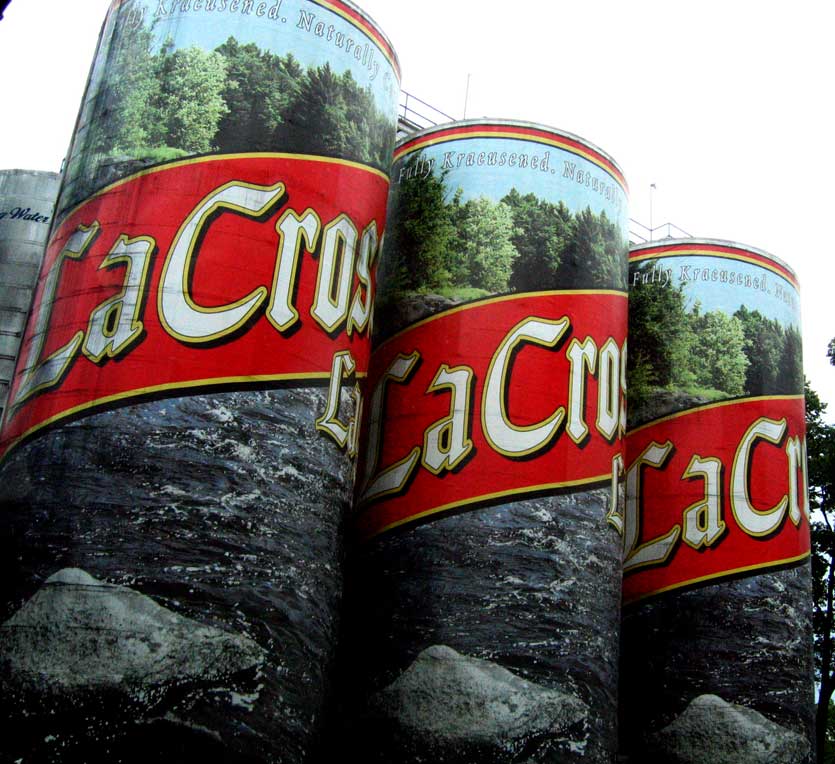 World's Biggest Six-Pack!
The show that night was so much fun! It was the first time that we told the Story of Miss Rockaway complete with shadow puppets and live music.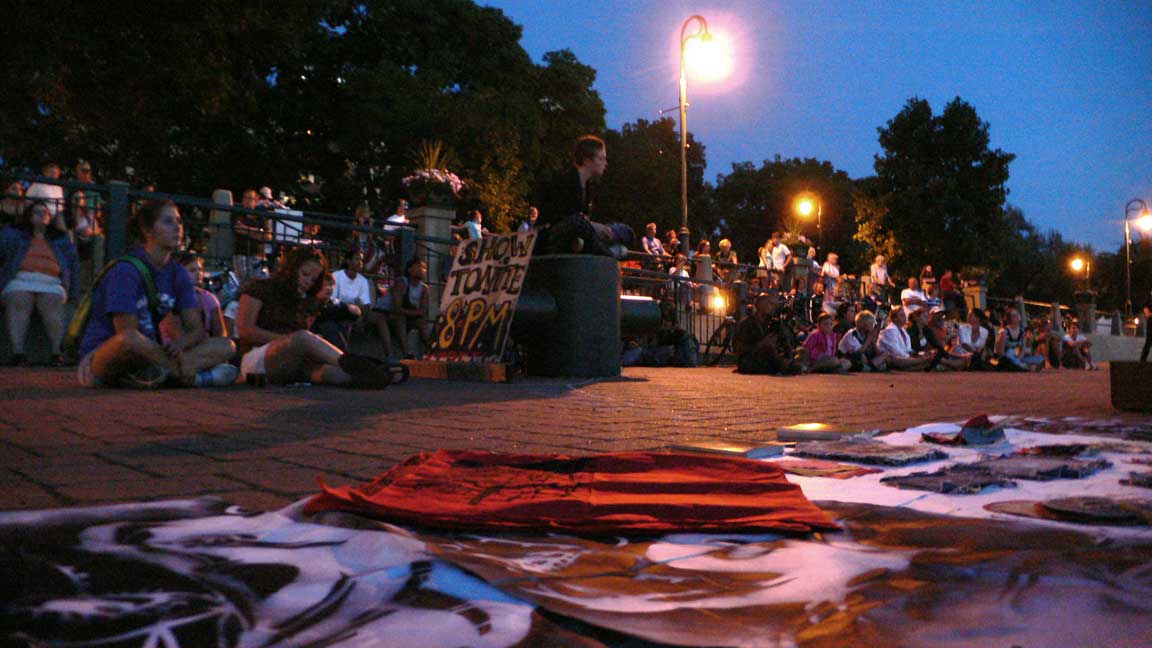 crowd in La Crosse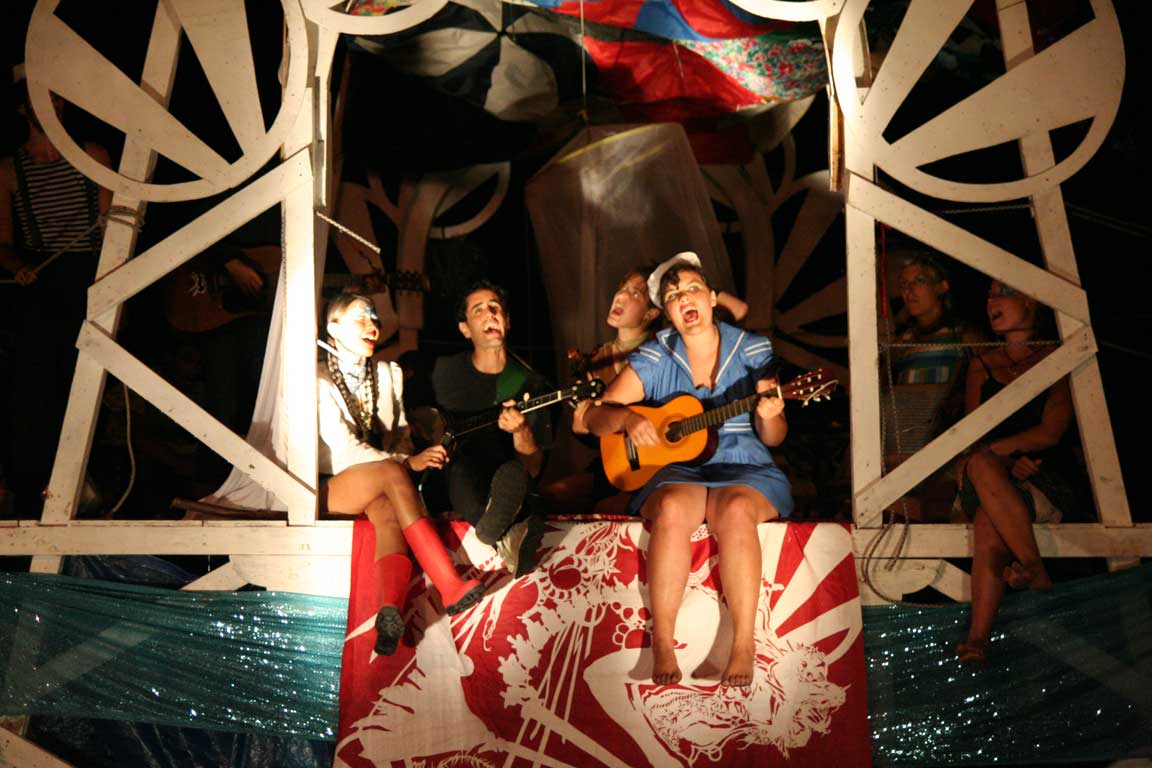 singing 'you are my sunshine'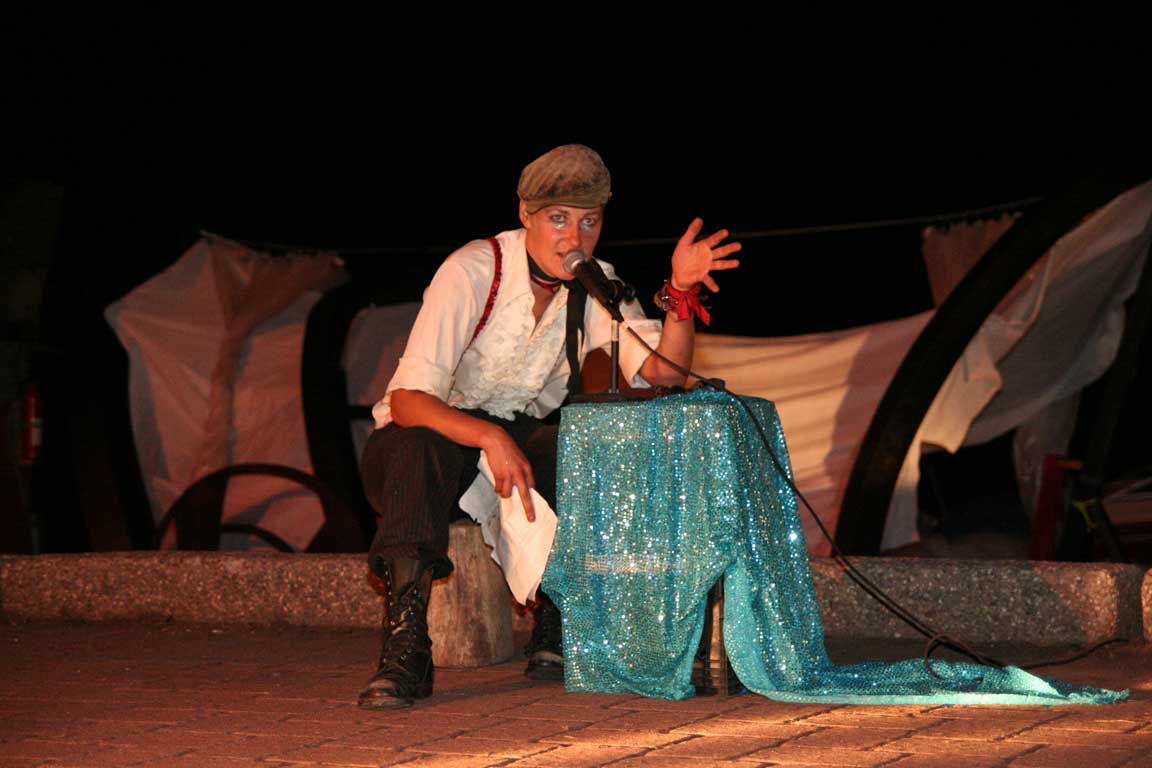 finley telling the story of miss rockaway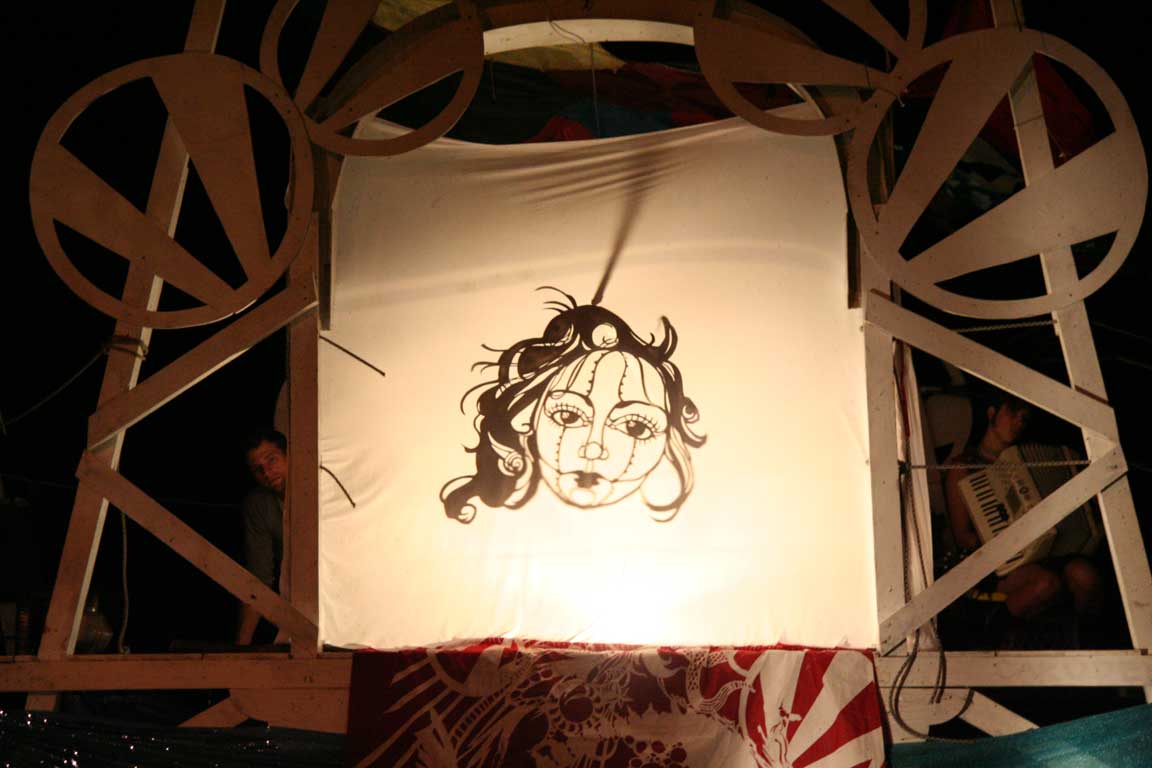 shadow puppets!

miss rockaway and 'the shy girl who would one day grow up to be a famous actress'