Today Chicken arrived from the West coast (via Minneapolis). We loaded up the trailer and the bus, cleaned the hell out of the space, and roll out of New York at 10am tomorrow!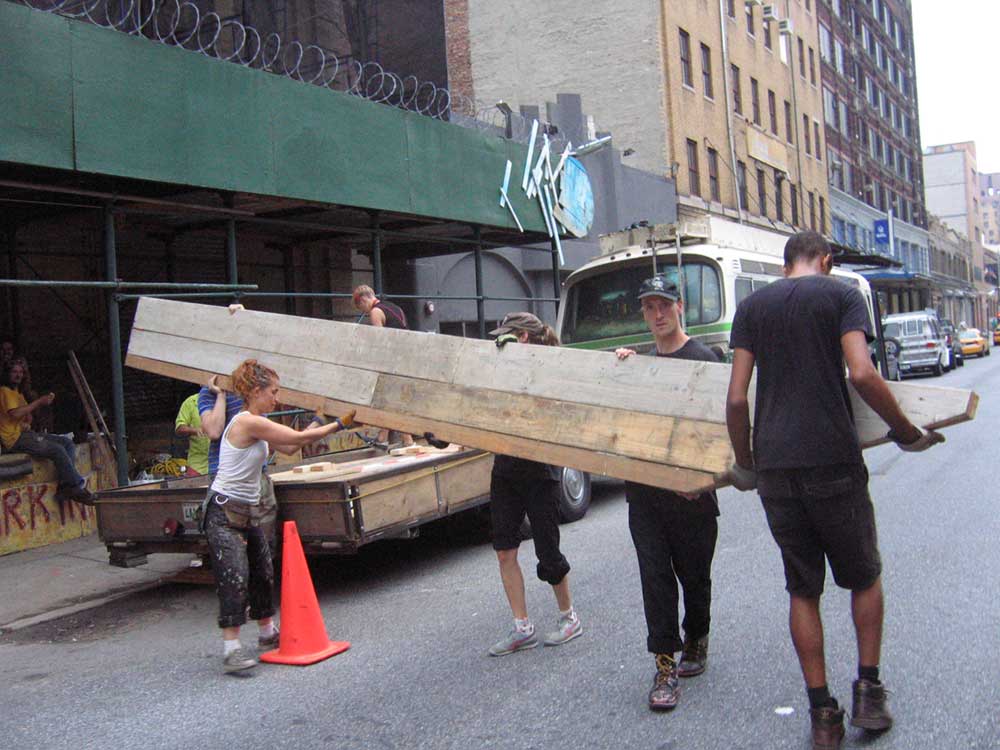 loading super heavy pontoon panels onto the trailer

callie, chicken, and kevin cinching down pontoons and other stuff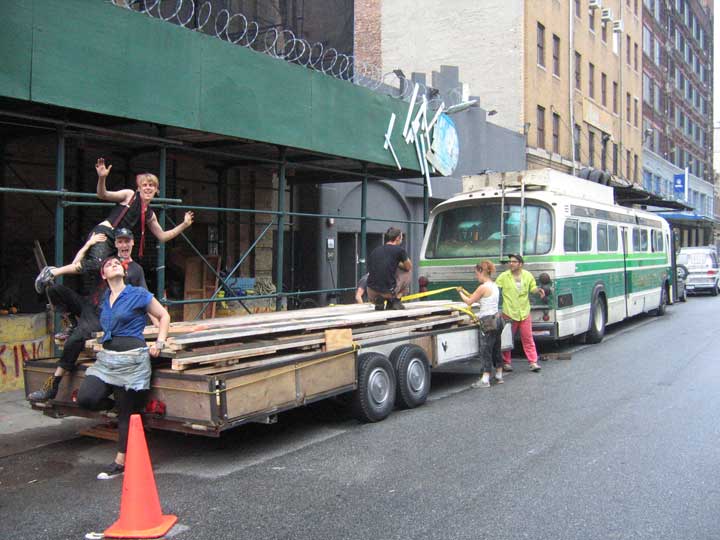 hamming on the trailer. bus + trailer = 80+ feet!!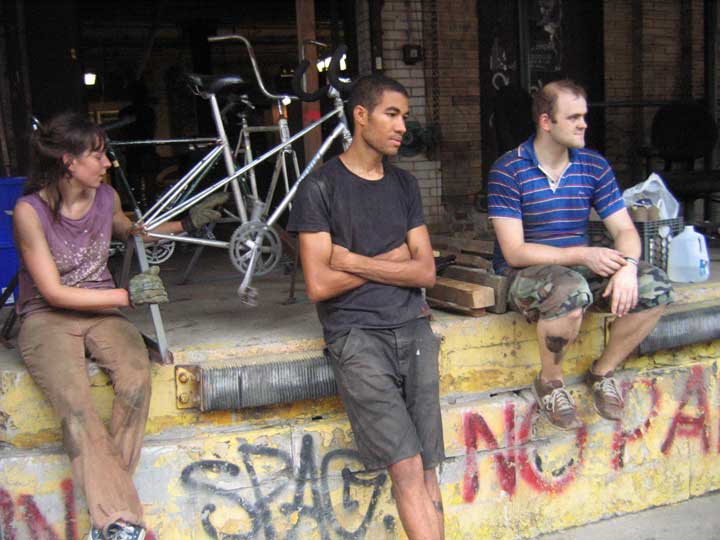 alexis, santiago, wendell and bikes for the bike-powered boat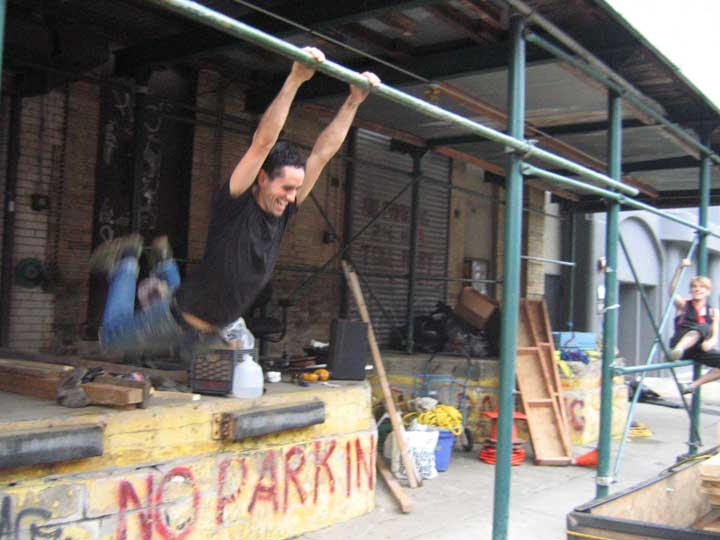 todd swinging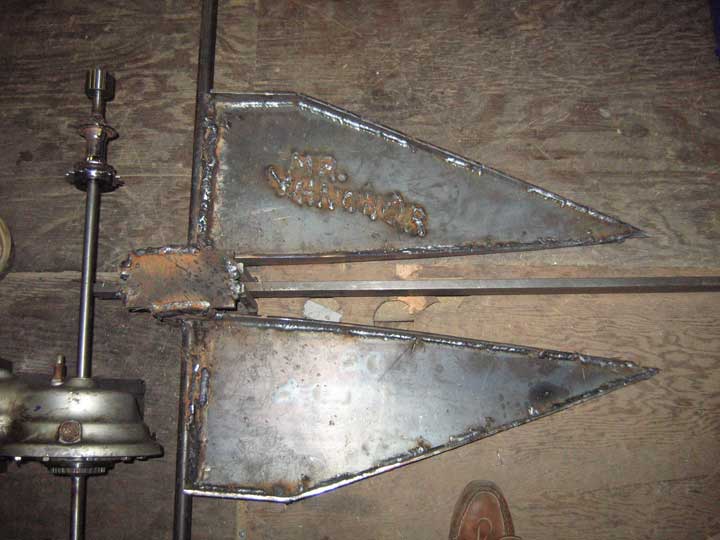 (w)anchor!! mike ross rules!!!
pics by A'yen & Todd