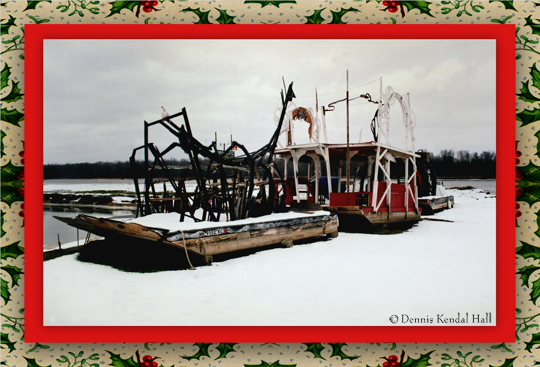 Dennis from Rock Island sent us these holiday cards made from photos he took of the wintering Miss Rockaway at Ducky's Lagoon in Andalusia Illinois.
As the raft slumbers, there's already a buzz about reconvening in the Spring to continue on down the river…stay tuned.
Happy Holidays.
Love,
The Miss Rockaway Armada.